No Holes in This Opportunity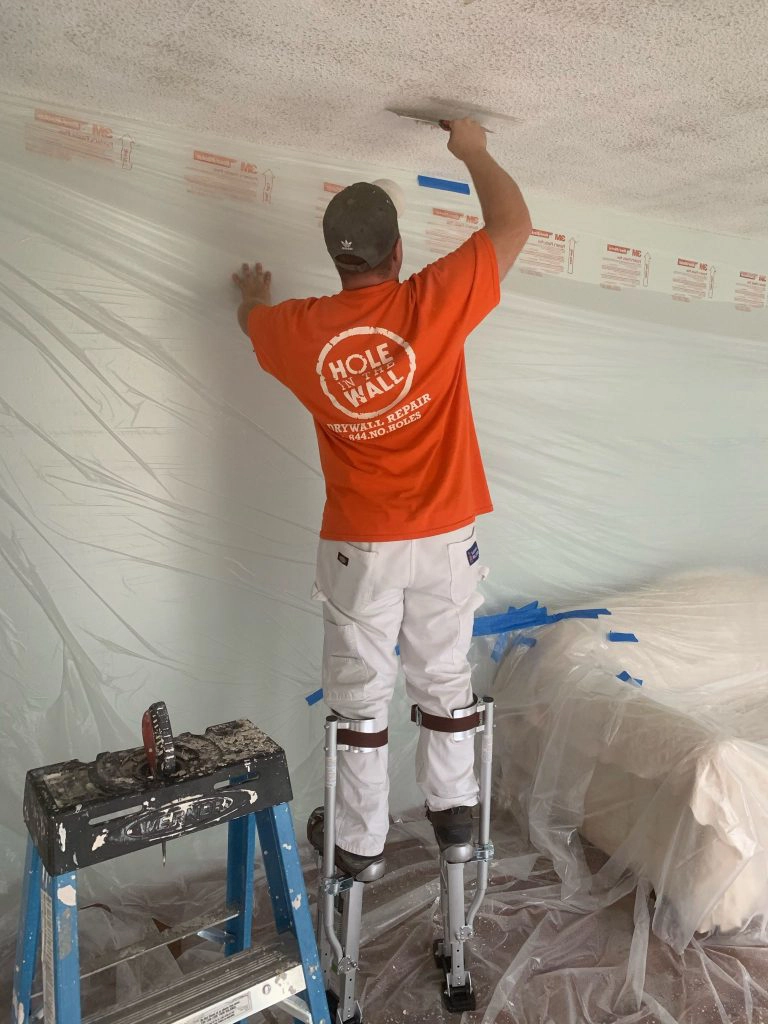 With an emphasis on quality, reliability, and value, Hole in the Wall Drywall Repair is poised to be the front runner in residential wall and ceiling repair. We offer upfront pricing and a professional customer experience that sets us apart from our competitors.
From our first location in Orlando, Florida, we have expanded the Hole in the Wall brand and service area across Central Florida and beyond. Our business model is flexible, scalable, and in demand nationwide. With a low initial investment, there is high potential for a quick return on investment and stable profitability.
We provide ongoing training and support to ensure the highest level of professional services to our customers. With a business model that can be replicated and managed from your own home, you can quickly reach full earning potential without additional overhead costs.
Our dedication to marketing helps our franchisees to expand quickly and skyrocket brand exposure. Our emphasis on sales and marketing offer both quicker sales generation and potential ROI for franchisees to grow their businesses into successes.
At Hole in the Wall Franchising, we aim to exceed customer expectations. With a commitment to ethical practices, clean jobs sites, and upfront pricing, we create and maintain a trustworthy reputation across our communities.
Meet The Owners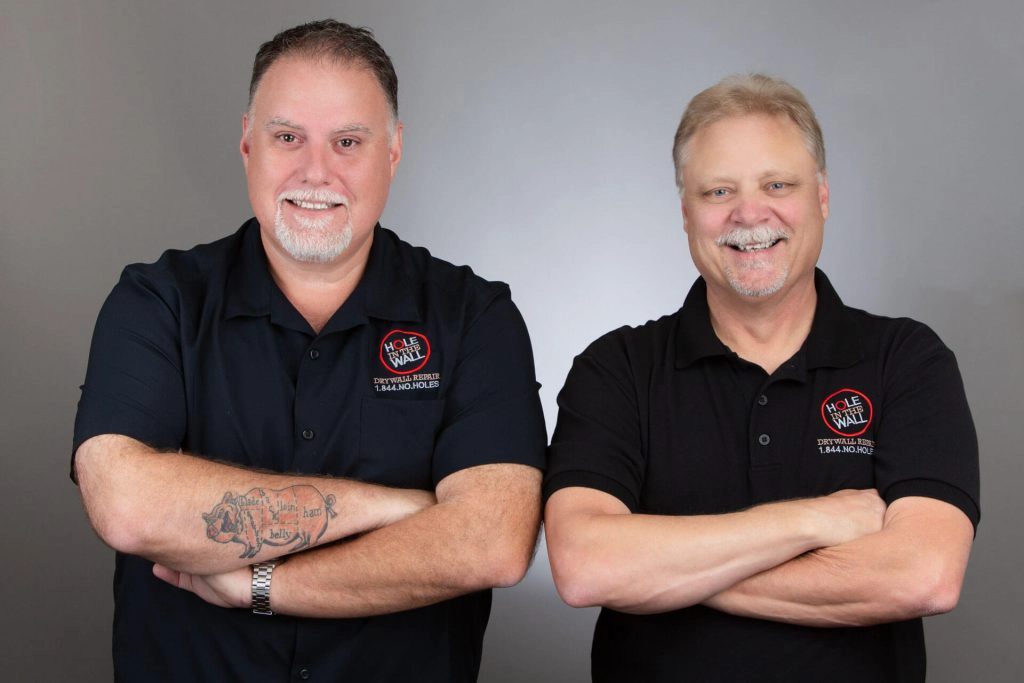 Bill started in the painting and drywall industry in 1985. In 2010, he founded Hole in the Wall to fill a void in an underserved market, drywall repair. Bill is excited to help others find success in franchising Hole in the Wall. 
James joined Hole in the Wall in 2014 after 24 years in the entertainment industry. He was National Director of Operations for a major production company. James is passionate about growing Hole in the Wall into a national brand.